15th Jun 2022
Hashimoto's, Japanese Kids, and Cell Phones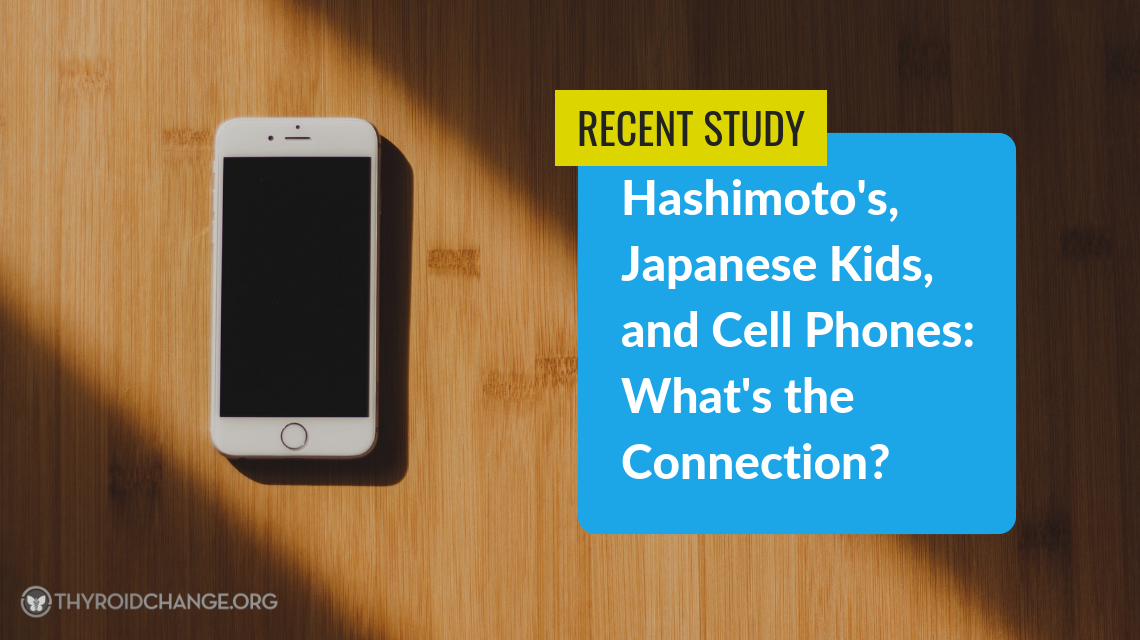 Sounds like the start to a bad word puzzle. What do these three things have in common?
Sadly, the answer is thyroid cancer!Thyroid Cancer has been in the news a lot lately. It is great that people are talking about thyroid cancer. The rates of thyroid cancer are soaring and yet, somehow thyroid cancer is still regarded as the "good" cancer (not by any thyroid cancer patient EVER).
Hashimoto's and thyroid cancer
Researchers wanted to investigate the relationship between Hashimoto's Thyroiditis (HT), a common autoimmune disease that attacks the thyroid gland, and papillary cancer (PTC). Specifically, they wanted to confirm if: 1) having HT puts you at risk for PTC or 2) the disease itself, HT, influences the behavior of papillary thyroid cancer (PTC). To find an answer, researchers recruited patients who had their thyroid removed and gathered personal information including the patient's method of treatment (i.e. medication, goal TSH, etc) and HT status. The research found three indicators for an increased risk of PTC: ​
Thyroid disease and radiation
After the nuclear tragedy in Fukushima, Japan (March 2011), the world keeps a watchful eye on the children exposed to intense levels of radiation. This experience, although heart-breaking, teaches us the impact of radiation on the thyroid gland. Over 40% of the nearly 100,000 children examined have abnormalities in their thyroid including nodules. It is suggested that 10 of 186 eligible are suspected of having thyroid cancer resulting from the meltdown. Although the Japanese government has declared that is no clear health effect resulting from the nuclear incident, two teenagers, who were present during the first meltdown, have been diagnosed and treated for thyroid cancer. Read the original article
Israeli scientists believe they may have found a relationship between electromagnetic radiation and changes in thyroid cells. Quite simply, they took samples of thyroid cells, exposed half of them to electromagnetic radiation. The cells exposed replicated at a faster rate than the one who were not exposed. Scientists know that there has to be further research before they can draw a cause and effect relationship. The article does point out that the use of cell phones has increased in the past 20 years and this recently published article shows that the number of cases of thyroid cancer has doubled in the past 20 years; the largest increase was seen in PTC. Read original article
So, there you have it. Hashimoto's, Japanese kids and cell phones united by international conversations. What can we take away from these new conversations? Each article exposes a facet of papillary thyroid cancer. Reality is complicated, and many factors contribute to any phenomena.
If you have Hashi and/or calcification, your TSH should be kept below 1.94 mIU/L since it is the only predisposing factor from the first article that you can control to avoid PTC.

There is obviously a relationship between exposure to radiation and PTC. I do not believe that can be denied.
But do you toss the cellphone?
I wouldn't quite yet. There needs to be more research. It can be just coincidence. There could be other contributing factors to the increase of PTC like new pesticides or chemicals? Did the study use a realistic exposure level to the thyroid tissue or did they use extremely high levels of electromagnetic waves?

There is no harm in keeping your "ear to cell phone use" to a minimum. The more you text, use ear pieces and microphones, the further your phone is away from your thyroid during use (this would lower any radiation exposure IF it is of issue).
Maybe THIS is why I HATE talking on the phone and prefer texting and email. I must be intuitive of the lesser PTC risk of texting, right?

What do YOU think? Will you give up your cell phone? What do you think of what is being revealed from the meltdown in Fukushima? If you have Hashi's, does your physician keep your TSH below 1.94 mIU/L?
About the Contributor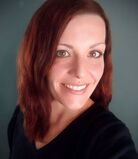 Michelle Santonastaso is a Hashimoto's patient and was one of the co-founders of ThyroidChange. As an instructor in the field of communication and as a mother, Michelle believes continuing education is the key to improving care for all thyroid patients. With her background in speech, interpersonal communication, and healthcare administration, Michelle harnesses her training with an aim to strengthen the voice of ThyroidChange and to maximize its reach.
SIMILAR ARTICLES
More like this...