15th Jun 2022
Why Is Integrative Thyroid Care Essential? Q&A with Dr. Tiffany Mullen of Vytal Health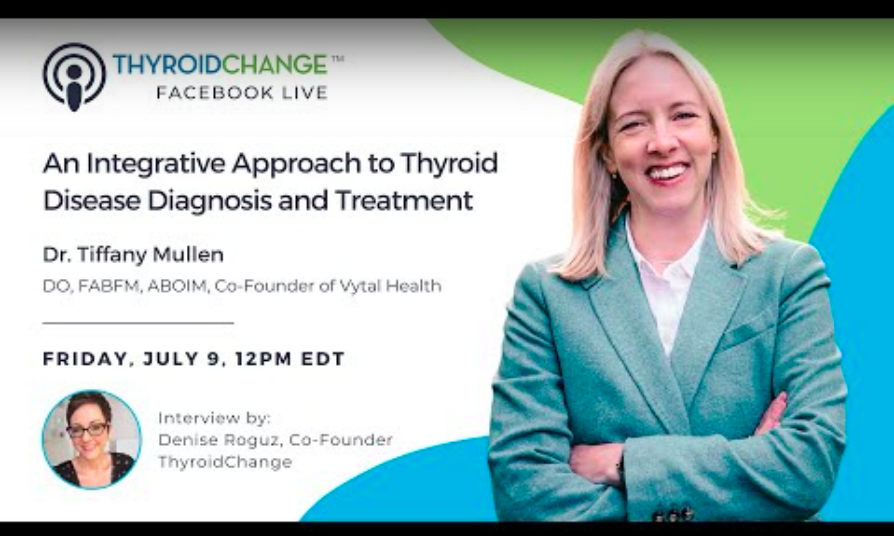 Tune in and listen to Denise Roguz of ThyroidChange interview integrative practitioner and hormone expert, Dr. Tiffany Mullen, DO, FABFM, ABOIM, and Co-Founder of integrative telemedicine company, Vytal Health (www.vytalhealth.com). You will learn why functional medicine is essential for many thyroid patients and how can it make a difference for you. The audience's pressing thyroid questions are answered by Dr. Mullen at the end of the talk. What would you like to know?
About My Guest
​Today I'm interviewing Dr. Tiffany Mullen, DO and certified with the American Board of Integrative Medicine. She is an integrative medicine specialist and has over 23 years of experience in the medical field. She is also the co-founder of Vytal Health, a telemedicine company based in Milwaukee, Wisconsin servicing patients from all over the country.

​Dr. Mullen's first role in healthcare was that of a patient. Diagnosed with Juvenile Rheumatoid Arthritis at a young age, she experienced the difficulties of living with an unpredictable and painful illness first-hand. After navigating a confusing and frightening healthcare system without finding genuine, compassionate care, she decided to dedicate her practice to providing integrative care for her patients.

​Dr. Mullen is dually board-certified in Family and Integrative Medicine. Welcome, Dr. Mullen!
______
Key Takeaways
What led you to founding a telehealth company focusing on functional medicine that sees many thyroid patients?

Can you define what is functional medicine and integrative medicine? How are they different from traditional medicine?

What are tell-tale signs of a thyroid condition? Do you see a lot of variation and degree of intensity in your thyroid patients' symptoms, from patient to patient?

What thyroid labs do you typically order if you suspect a thyroid condition with a patient?

How do you typically treat a person diagnosed with hypothyroidism or Hashimoto's? What about those with hyperthyroidism or Graves? And what about people who have both Hashi's and Grave's antibodies?

What other things do you screen for when you are working with someone who has a suspected thyroid condition?

Why are general practitioners having a difficult time diagnosing thyroid patients? Why are so many thyroid patients falling through the cracks?
​
What would you like thyroid patients to know about telemedicine options for their care? How does it work?
​
What are your most pressing thyroid questions for Vytal Health or Dr. Mullen?
​
Resources and Mentions
​Get $50 off your first appointment with Vytal Health by using the code THYROIDCHANGE50.
Be sure to follow these links to find Dr. Mullen and her team at Vytal Health:
Website: www.VytalHealth.com
Facebook: www.facebook.com/YourVytalHealth
Instagram:
www.instagram.com/yourvytalhealth
​
Interview Date
July 9, 2021​Note: All opinions are of my own, but since this page may contain affiliate links, I may earn a small commission to help keep ThyroidChange operating.
About the Author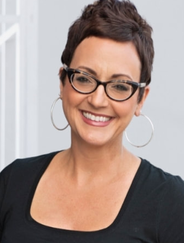 Denise Roguz is the owner and co-founder of ThyroidChange, a thyroid health and wellness website. Through her blog and patient/physician cooperative approach, Denise uses her voice to educate for optimal care and to promote healthy lifestyle choices. Denise has collaborated with various companies, organizations, podcasts and media outlets around the world. With over 109K followers on Facebook, tens of thousands more on other social media platforms, over 31,000 newsletter subscribers, ThyroidChange is uniting a global audience.
SIMILAR ARTICLES
More like this...