My Story
MY STORY
​How ThyroidChange began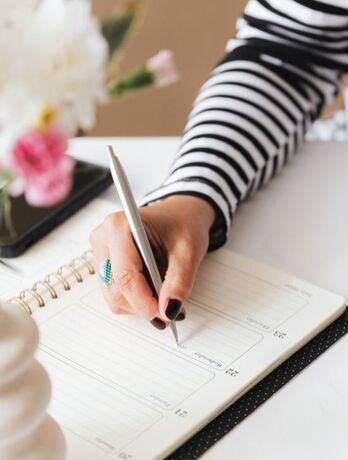 In May of 2012 two struggling thyroid patients united online to form an international petition to advocate for better thyroid care. The petition's momentum soon gave birth to an international community of medical professionals, patients, and organizations with the same vision:
​Thyroid patients need access to expanded laboratory testing, treatment options and individualized care.
This collective effort for "change" soon became a global plea, and the thyroid health information website known as ThyroidChange was soon born.
​Today, ThyroidChange, LLC, operated by owner and co-founder Denise Roguz, reaches vast numbers of patients, practitioners, and the general community who are seeking resources for better thyroid care and a community for growth.
MEET DENISE
I want you to have better thyroid care.
Hello and welcome! My name is Denise and I struggled unnecessarily for many years with debilitating symptoms from thyroid disease and chronic illness. I welcome you to ThyroidChange and hope that it brings you resources for improved health. Let me share my story: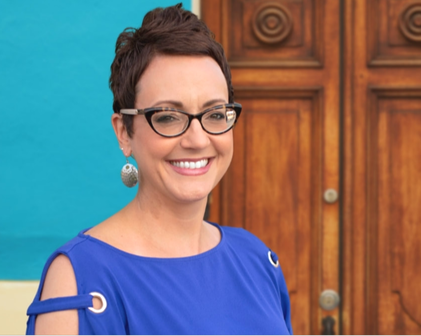 Around 2009, after I completed my master's degree at Michigan State University, my life began to unravel. I always struggled with depression, anxiety, fatigue, muscle pain, and cognition problems, but suddenly these symptoms were becoming major challenges to my daily existence.
I knew something was horribly wrong, but no doctor could diagnose me despite the classic symptoms of hypothyroidism.
My TSH lab test was "normal" and within the broad reference range, after all. Daily troubling symptoms soon deteriorated into a life of being mostly bed- and couch-bound. I was completely disabled.
With a background in higher education research and fine art, I could only investigate my symptoms from bed and create illustrations to express my frustration. I was forced to research why I was so ill, and I catalogued published studies and other information with what I found.
Finally, after 17 years (and 20 doctors later), I was diagnosed with hypothyroidism after the results of a full thyroid panel.
​
Why didn't any other doctor run a full thyroid panel?

Why did so many doctors dismiss my glaring symptoms and strong family history of the disease?
​
​Why did they put all of their trust into the single TSH test that doesn't give the full thyroid picture?
I knew that something was amiss in thyroid healthcare, and I knew that many more were falling through the cracks.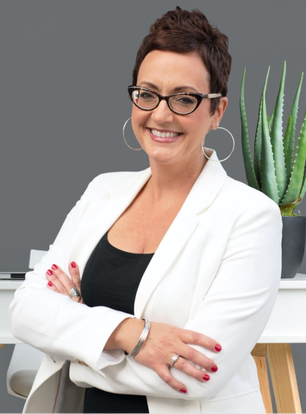 I met another patient who had a similar thyroid horror story and we quickly discovered that scores of other patients were having the very same frustrating and painful experience.
Change was desperately needed in thyroid healthcare and ThyroidChange was then born in 2012.
Over 10 years later, after a diagnosis of Hashimoto's thyroiditis and Lyme disease and feeling better, ThyroidChange continues to be a thyroid health information resource and continues to advocate for change.
​Now, as a life-long health seeker, international thyroid patient advocate, blogger, and consultant, my aim is to unite our global community, empower patients to find the thyroid resources they need to thrive, and to provide support to those who need it most. 
I hope my work inspires others to advocate for comprehensive testing and individualized treatment. I hope to harness what I learned after years of disabling symptoms so other don't suffer like I did.
My vision is to bring education and collaboration to our global thyroid community. No one should go decades before a diagnosis.
Together, we can thrive and be the change that our community needs!
Much Love, 
Co-Founder / Owner
​ThyroidChange​
ACHIEVEMENTS
Global Recognition
✓ Provided testimony to the Scottish Parliament regarding the current state of thyroid care
✓ ​Served on Merck KGaA, Darmstadt, Germany's 2019 Thyroid Patient Advisory Board
✓ Since 2019, assisted Thyroid Federation International and Merck KGaA, Darmstadt, Germany's annual International Thyroid Awareness Week campaign
✓ Interviewed and quoted for the international NCD Alliance 2021 policy brief on endocrine disorders, with strategic connections with the World Health Organization and UN governments and staff
✓ Awarded 3rd place in Feedspot's "Top 35 Thyroid Blogs and Websites List", Jan 2022 ​
✓ Listed in My Therapy's "The 10 Best Thyroid Disorder Blogs"
✓ Listed in Everyday Health's "12 Hypothyroidism Websites to Help You Live Better With the Disease"
✓ Featured in top podcasts: Doctor Thyroid, FemPower Health, Let's Talk Thyroid, and Paloma Health
✓ Assisted numerous researchers on the patient side of thyroid health research studies ​
✓ Thousands of visitors a month with over 32K subscribers and 150K active followers across social media

108K+
on Facebook 

14.6K+
on Instagram 

5.3K+
on Twitter
SPECIAL THANKS
​To those who have helped… 
A special thanks goes out to the following people for their previous volunteer efforts with ThyroidChange and assistance with a united effort for better care:
Michelle Santonastaso, Kit Kellison, Beth Jones, Sarah Downing, Jill Landover, Renate Hoornstra, Jennifer Beaurone, Jennifer Werstein, Debra Shultz, Don Campeau, Bethany Sharp, Ridha Arem, Izabella Wentz, Paige Alexandra, Mikella Hibeka, Shannon Hawley, Stacy Millman, Dawn Holley, Laura Harmon, Elizabeth Baker, Dana Trentini, Siri Simonsen and Sam Aliyev.
​DISCLAIMER:  The information contained on the website and social media pages of ThyroidChange is for general information only and is not intended or implied to be a substitute for professional medical advice, diagnosis or treatment. ThyroidChange, Denise Roguz, guest writers, and partners are not responsible or liable for any advice or course of treatment that visitors choose to embark on. Please consult with your own health care practitioner regarding information or consults obtained through ThyroidChange or Denise Roguz. All material presented on this website is intended to be used for educational purposes only.