15th Jun 2022
How to Interpret Thyroid Labs? (Answer by Gary Pepper, MD)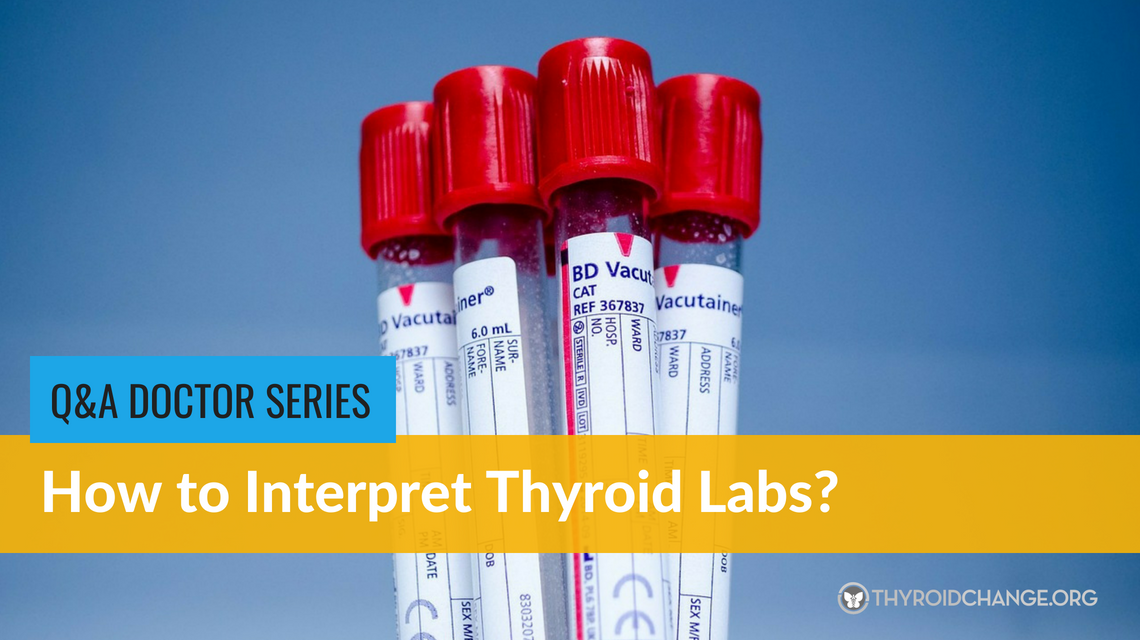 Patient Question: "I have some test results that I wanted a clearer understanding of. I had a total thyroidectomy for Graves' disease and a multi-nodule goiter at the end of July. I had just come down from being hyperthyroid to the higher end of "normal" when I had the surgery. ​My levels as of last week were T4 (1.3), TSH (2.36) and T3 (2.6). What is an acceptable range for T3 levels?I am currently on levothyroxine with a dosing of 0.125.I will also say that since surgery I was initially told I was still hyperthyroid on my dose of .125 levothyroxine. I objected because I was experiencing what I knew as hypothyroid issues (extreme fatigue) and subsequently cut out all gluten and soy products. Any thoughts on this?" ​
Response by Gary Pepper, MD
Palm Beach Diabetes & Endocrine Specialists
​
Gary Pepper, MD is a endocrinologist and researcher in Jupiter, Florida and a supporter of our cause. He is also the former Chief of Endocrinology for New York Medical College. Read his full bio below."Hi Jeannie. Thanks for your question.
I am assuming the values you present are for free T4 (normal range 0.8 to 2.8 ng/dl) and free T3 (normal range 1.4 to 4.2 pg/ml) and TSH (normal range 0.4-4.0 mU/dl).
As you might know, T4 originates in the thyroid gland, T3 is produced in the thyroid gland, but also in the muscles and organs of the body via conversion from T4. TSH is produced in the pituitary gland. Each individual has a fairly unique set of values for each of these hormones which represents their "normal" or ideal metabolic state.
Finding the best hormone replacement for someone with hypothyroidism involves getting both the T3 and T4 levels back near their original normal value. In turn, the T4 and T3 hormones help determine the TSH value. Think of it like a digital lock where you need a unique three-digit code to open it. In this example, each of the lock's three digits represents the value of one of these three hormones.
When you have thyroid disease, each one of these values changes from what it was before thyroid dysfunction, but still may register within the "normal" range. Assume that before thyroid disease your hormone combination was as follows: free T3 4.1; free T4 2.2; and TSH 0.5. Now compare these values to the ones reported on your blood test; free T3 2.6; free T4 1.3; and TSH 2.36. The "combination" of hormones now would not match the values required to open your lock. Your experience is similar to that of many thyroid suffers, that of being told their blood tests show "normal" hormone levels, but in reality the body is still sick due to the hormone levels being very different from ideal.
In the case you present, Jeannie, the free T3 level of 2.6 may leave you with persistent symptoms of hypothyroidism if your ideal level is 4.1, or a free T4 level of 1.3 may need to be 2.2 for you to feel well. How then are you to know when you are close to your unique combination?
In my practice, I rely on the body's own hormone thermostat to guide replacement decisions. This hormone thermostat is made of specialized nerve cells in the hypothalamic-pituitary axis which are extremely sensitive to changes in the thyroid hormone levels in the blood. When the specialized cells within this area of the brain sense that more thyroid hormone is needed, a signal is sent to the pituitary gland telling it to produce more "thyroid stimulating hormone" or TSH. TSH is the third hormone in the hormone combination lock example. When the body needs more thyroid hormone, TSH levels increase and this is why a high TSH level is one of the hallmarks of hypothyroidism and a low TSH is seen in hyperthyroidism (excess thyroid hormone).
​Although there are opinions disputing the validity of the TSH level as a guide to hormone replacement, when put in proper perspective the TSH level is an invaluable thyroid function test. The TSH value you quote of 2.36, in my opinion, can leave much room for improvement in treatment. TSH can still be "normal" all the way down to 0.4, meaning, you may still need more thyroid hormone in your blood to reach the levels that are normal for you. If your TSH during wellness is 0.5, for example, you would need more T4 or T3, added to your prescription.
As always, it is essential to work out these critical details with your health care professional. Hope this helps!"
Gary Pepper, M.D.
To order a thyroid panel beyond just TSH, visit LetsGetChecked below. They are a trusted company with a streamlined app and an easy, home-kit finger prick system, plus it's affordable! Use code "ThyroidChange" for 20% off.

About the Doctor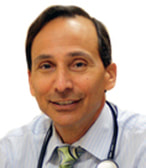 Gary M. Pepper, MD (www.metabolism.com) is an endocrinologist with Palm Beach Diabetes & Endocrine Specialists in Jupiter, Florida. Dr. Pepper served as Associate Professor of Medicine at New York University School of Medicine and Director of the Diabetes Treatment Center at Brooklyn Hospital. He also served as the as the Chief of Endocrinology for New York Medical College prior to opening his private practice in Florida. His research in thyroid, adrenal and pituitary diseases can be found in the nation's top medical journals.
SIMILAR ARTICLES
More like this...